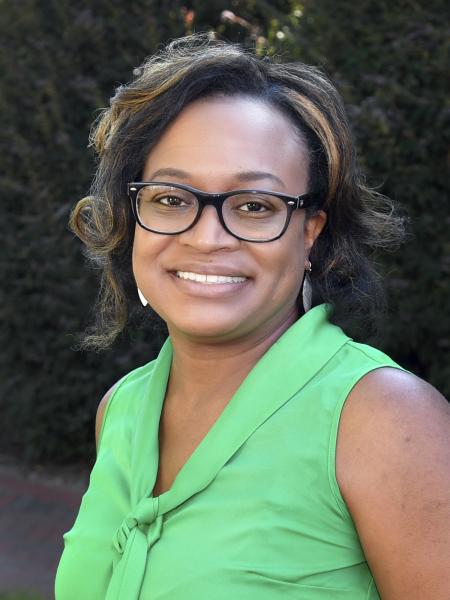 Position Title
Pronouns
Hi, my name is Leigh Norwood and I belong to one of the most dynamic helping professions in the world…..social work!!! 
I have more than 18 years in the field and I have been fortunate in that I have had a wealth of experiences in the profession, to include: acute trauma response in an area mental health collaborative program, as well as managed care and intensive community-based program administration. Currently, I serve as the Director for the Center for Integrated Care, CIC, the newest department within the Charlotte Health and Wellbeing Unit. 
CIC has afforded me the opportunity to more strategically examine gaps in services as they exist in collegiate health and wellbeing environments. I have been able to work with other dedicated Niner Nation professionals that are committed to eliminating health disparities and promoting the wellbeing of even our most marginalized student groups. I have been able to engage in wellness centered programming and outreach, of which I have a deep passion for. I also have the ability to draw upon my experiences as a mental health clinician and community provider. As both an administrator and a practitioner, I am deeply invested in cross-collaboration and nurturing relationships across the campus community. Charlotte is certainly the place to be!
Interesting facts: I love reality television shows and gummy bears. Also, I consider Whitney Houston to be the greatest of all time……hands down!